Nanobot Information
Edit
A fallen angel expelled by the Holy Spirit. Pursued power and went into the deepest parts of Hell. Its wings originally white, are now tainted with darkness.
Collectability: Epic
Attack Index: 109
Materials Needed
Edit
Shadow Attack lv4
Unlock criteria: Chance
Kill mobs for chance unlock
Gp consumption: ???
Equipped form
Edit
Huge thanks to MukuroRokudo for showing us his awesome Angel of Darkness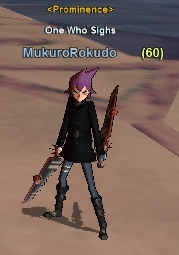 Ad blocker interference detected!
Wikia is a free-to-use site that makes money from advertising. We have a modified experience for viewers using ad blockers

Wikia is not accessible if you've made further modifications. Remove the custom ad blocker rule(s) and the page will load as expected.